:: July 28, 2014
A Responsible Tequila
We are proud to announce that Blue Nectar uses environmentally responsible and sustainable methods to create our hand crafted tequila. Here's the scoop.

COMPOSTING, COMPOSTING, COMPOSTING
Lots of composting occurs during our process. It starts when the agave plants are cultivated, the pencas (leaves) that are removed are ground and composted back into the land.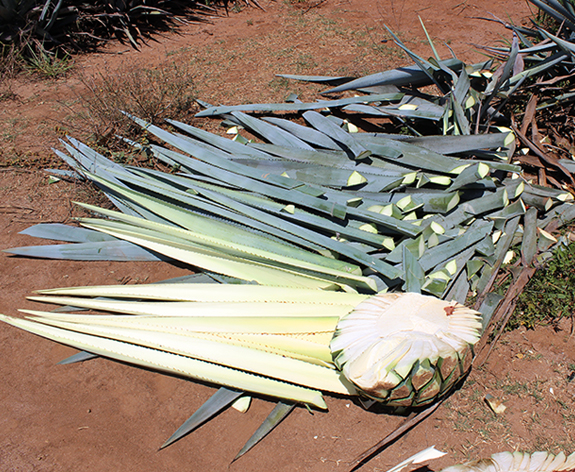 Even the agave byproducts, including the cooked bagasse (shredded agave), are composted into the agave fields adjacent to the distillery.

The byproduct of distillation (stillage or vinazas) is also composted after cooling – as a result the stillage is transformed into an organic composted material. The stillage is mixed with soil and the soil is turned to ensure oxygen reaches the composted material.

WE LOVE WELL WATER
Well water is used for fermentation. We use a combination of charcoal and reverse osmosis filtration for the water used to craft our final products.

DON'T FORGET ABOUT GOOD OLD FASHIONED RECYCLING
All other refuse, mainly paper and plastic, is picked up by the municipality for processing.

It is important to us that we respect the lowlands that we are born from. We will continue to refine our sustainability practices over time.