:: December 3, 2014
Blue Nectar Margarita Lime Shots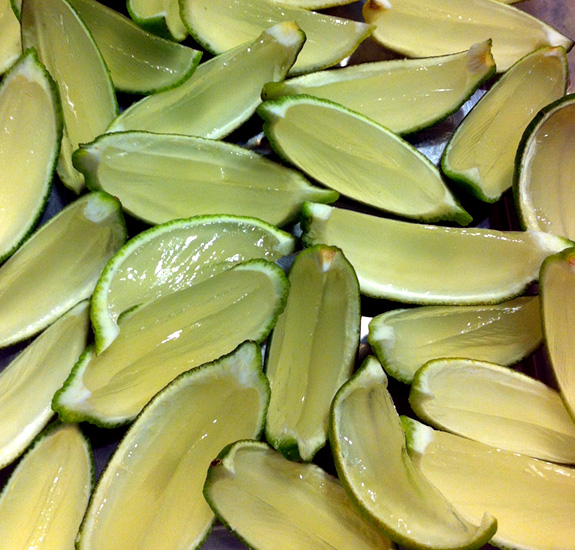 There's always room for a new spin on the Margarita. The classic will never go out of style but we can't get enough ways to drink it. Trust us, these slices will get all of your friends talking.
Ingredients:
8 limes
3 ounces water
1/2 cup sugar
2 packets unflavored gelatin powder (4 Tbsp)
6 ounces Blue Nectar Silver Tequila
6 ounces Triple Sec
 Steps:
1. Cut limes in half, juice them, peel out leftover segments – reserve juice
2. Combine 5 oz lime juice, water & cup sugar in saucepan
3. Add in gelatin, let stand for 1 minute
4. Turn on burner to medium heat and heat mixture until gelatin & sugar are dissolved
5. Once done, remove from heat, add tequila & triple sec – taste to see if it's sweet or sour enough
6. Pour mixture into lime halves (keep them steady in a muffin pan) and put in fridge to set up
7. Once set, put them gelatin-side down on cutting board, slice into wedges and serve!
Salud!